A large number of platforms have now popped up due to the hype created by the e-commerce in the online marketing industry. Each platform boasts itself as the better option compared to others. Every type of business, whether it is small or big, they mostly prefer to have an open source CMS out of these options. One such option that has increased the standards of E-commerce is Magento, an open source platform. Whatever be your requirement or size of the business is, Magento will cater all your needs.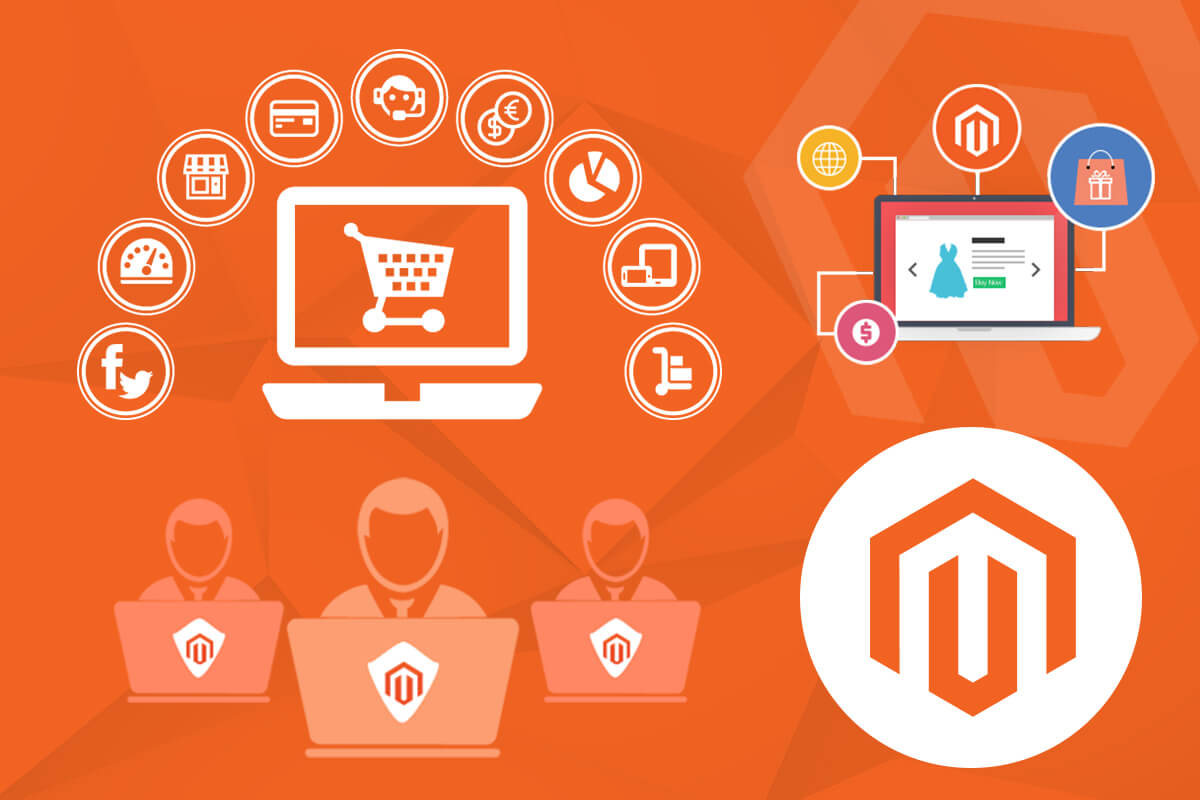 Top reasons why you should be choosing Magento for your e-commerce stores

So here are the reasons which have popularized Magento equally among the new as well as established businesses.

Different storefronts – When it comes to e-commerce development, people mostly choose Magento. It comes with the functionality to develop different storefronts which can be taken care from a single admin panel. In short, if you more than one online store, you can take care of it very easily. You can better hire Magento ecommerce developer for the task.

Scalable & powerful platform – Magento comes in two versions namely Magento Enterprise Edition and Magento Community Edition. They come with outstanding features which help to develop applications, as well as shopping websites.

Easy navigation – When we consider Magento in the context of content management system, you will find that it provides an efficient navigation. So whether you are moving in the backend from the admin panel, it provides easy navigation throughout the store.

Facility for add-ons – A number of extensions are available on Magento platform which helps you to increase the functionalities.

Feedback and review options – The Magento platform comes with a wide range of options that help to promote your business and make effective branding. The Feedback and review option that comes with the platform helps to know about the experience of users.

SEO-friendly – The SEO-friendly features of Magento helps the online businesses to rank better on the search engines.

Integrated payment options – Users want safe and secure transaction while shopping on the site. So the integrated payment gateways will help achieve that.

Compatible with different browser & languages – Now you can easily connect with larger audience base through the multi-lingual facility as well as through the compatibility with different browsers.

Custom Magento Theme Development – You can easily change the look and feel of the site through the customization facility available here. You can even optimize the store through better designs.

Google Analytics option – Owning a business means you need to keep an account of its working too. With Magento, you can easily track, manage as well as analyze your store. Some of the features that platform provide are tax reports, most purchased and recently viewed products.
Apart from these reasons, there are some more too. They are:
Fully organized and well-structured back-end support.

Integrated shopping cart that is customizable.

A set of default themes and templates

A number of advanced add-ons.
Why Magento is the best among other platforms: Apart from these outstanding features, there are some important factors too that have made Magento the most sought after option among rising businesses.
Matchless community support – The rising demand of the platform made eBay to take the command of Magento in the year 2011. The support of such a big tech company, Magento became the leader of web development platform. Now thousands of Magento developers work day in and day out to provide their clients with outstanding service.
Opted by big names – A number of brands like Ford, Nike, Olympus, Samsung, etc. use Magento for the online business. The platform has helped to increase their sales.
Leads the marketplace – The extensive range of extensions from Magento provide its users out of the box features. Most of these extensions are available for free which can be used with the website to function better.
Rich features – The both editions of Magento helps to make the base of the business strong in the digital world. Small businesses can make use of the community edition while large scale businesses can make use of enterprise edition.
Community support – The Magento community has a team of experts, businessmen as well as programmers who work together. All the members actively take part to support others.
Secured – Magento is a secured web development platform which can take your business to the heights. In case the store happens to face any maintenance or security issues, it will be resolved at the earliest.
Since the time Magento came into existence, it has been trying to impress the businesses around it and provide satisfactory services. Many businesses have grown huge by making use of functionalities provided by Magento.