Colours can profoundly affect your emotions and have significant impact on your productivity. The intensity of the shade can stimulate or soothe. How productive will the workers be in the office should be your priority when choosing the colour. Still, you should also consider the trends which are determining the popular shades. That way you will show your partners, clients and associates just how up to date are you. If you are not an interior designer, it may be difficult to determine which colours are the most popular right now. Do not worry, we will give you few ideas that will show just how well-informed are you.
Mediterranean Blue
Blue is often marked as the most productive colour. It does the best job in stimulating your mind to perform complicated tasks. For this year, the designers are predicting that Greek blue and similar shades will be very popular. The main features of Mediterranean shades are that they are warm, inviting, rich, refreshing, strong and bring sense of calmness to anyone. Painting your office into the shades of crisp blue sky and sea will make your workers feel relaxed, yet stimulated and your guests welcomed.
Sour Green
Green colour is what brings the necessary balance into the space. It reassuring and calming. At the same time, it can have positive effect on productivity. The new best thing when it comes to shades of green is sour green. It is perfect for some creative and modern line of work, because it will look fresh, daring and bold. If you decide to go for this option, make sure you add some more decorative items with this colour combination.
Different Shades of Grey
Though some think that grey is the colour of sadness and depression, we like to think that it is the colour of compromise; neither black nor white. That is why this colour is great for some companies which have a lot of negotiation involved. It is indecisive, neutral and impartial. Use different shades of grey to add dynamics, stimulate the mind and avoid feelings of boredom, advise us Sydney-based providers of painting services.
Olive Green
We have already mentioned green as the colour that balances and stimulates. Olive green is neutral, warm and organic. Being that way it is the ideal shade for companies that are eco-conscious and want that distinctness of theirs to be as noticeable as possible. Wooden furniture and mild orange and yellow decorative items are what goes the best with olive green walls.
Black
At the first glance, this trend may seem as dark and moody. Still, black colour can have positive impact on psychology. It is creating a space that is formal, dignified and sophisticated, so if you are working in such an environment, black is actually a great choice for the walls. If the things are a bit dark for you, add some special dynamic, with strikes of white and pops of red or burgundy.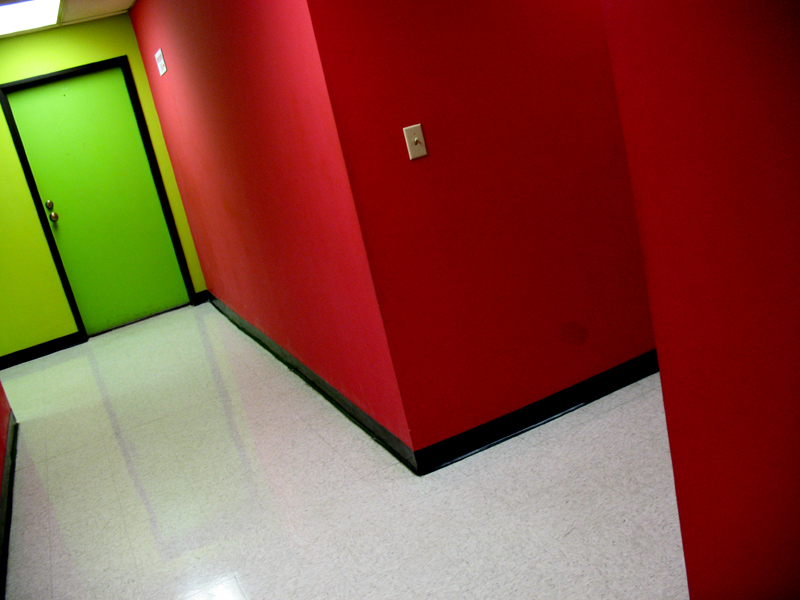 Deep Purple
If your line of work requests being in touch with your deeper thoughts, coming up ideas and using your imagination, than you should look no further; purple is the ideal colour for your walls. It encourages you to think creative and outside of the box, be intuitive and interested in mystery and fantasy. Deep purples go well with soft winter colours, such as frosty greys, dusty roses and orchid shade.
Consider all of these and at the end choose the colour that suits both your personal preferences and your business requirements. If none of these trends appeal to you, then go ahead and make up your own. After all, design is all about bold moves.