Nowadays, people seem to have a more informal approach to dressing for work – sneakers, t-shirts, turtlenecks and hoodies. However, there are occasions when one has to dress to impress. For example, if you are a young entrepreneur, and the occasion is a networking event or a meeting with a potential business partner, there should be a more professional dressing option in your closet. Here are some tips for all of you who find buying a suit a bit confusing. We narrowed down the basics so you know what actually suits you the best, and how to combine suits, shirts and ties the right way.
A charcoal grey and a solid navy blue should hang in every man's closet, with the charcoal grey being the non-negotiable one. It is suitable for both day and evening time. An all-seasonal choice is a wool-silk blend or just wool fabric. Combine it with brown shoes and a blue shirt during the day, for keeping a business look, and with a white shirt and black shoes for evening occasions.
Going Black
The third must-have suit is the black one, which should be on standby for occasions such as funerals, cocktail parties, and other dressier events. After black, you can expand your horizons and experiment with something more fun in terms of pattern (herringbone, plaid, or houdstooth).
Shoulders are the Key
Even if a suit needs to be retailored and repaired, there is not much that can be done regarding ill-fitting shoulders. The width of your shoulders is not going to change, so you will end up buying the same suit size, even if you lose or gain a few pounds. Excessive padding should definitely be avoided, for it looks unnatural. Modern suits have quite little padding, not too much to exaggerate the shoulders, but just enough to hold a shape.
Go Slim
And not just slim, but go slimmer than you think. Suit styles have slimmed notably over the past few years. You will do wrong to yourself by opting for baggier pants and looser arm holes, for it will make you look sloppier and bigger than you really are. However, do not go for an extremely skinny fit, as well. What you need is a suit that is simply tailored accurately, with jacket sleeves ending half an inch above the shirt cuffs, and pants sitting at the top of your laces and shoe's tongue.
Shirt & Tie
White is the best-selling color when it comes to shirts. Watch out for shirts with baggy arms and cinched cuffs (known as "pirate sleeves), and "muffin tops" with bulged fabric around the waist. As for ties, avoid juvenile patterns and fluorescent colors. There are three basic shirt and tie combinations: solid-on-solid (the safest, classic combination), solid-on-pattern (and vice versa, the combination which requires a bit of consideration), and pattern-on-pattern (a combination highly avoidable among men, but manageable by following a few simple rules and steps).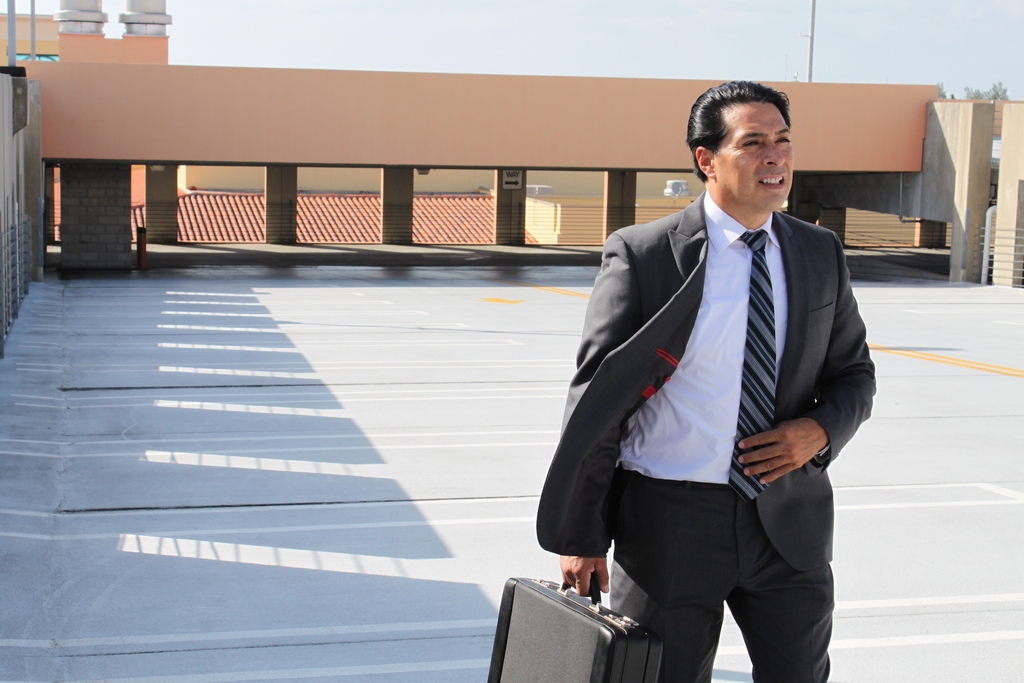 Accessories
In terms of accessorizing, men's time has officially come. Good accessories provide authenticity, inject personality, and can even serve as a chat starter. Limit yourself to one accent piece per an outfit combination. Choose between various textured braces, lapel pins, tie bars, cuff links, bracelets, and watches.
Forthcoming Trends
According to this IDKMen's list, navy blue, gray, and black suits, tuxedos, and all-rounders are all classic suits convenient for various occasions. However, colors are making a comeback. Besides the classic navy blue and charcoal grey suits, you might see suits in vibrant colors such as green and burgundy.
It needs some time for men's suiting trends to catch on. Slimmer suits are mainstream today, but many suit designers are going with those tailored in baggier styles. In the end, it all depends on your office's dress code. If you are required to look more conservative, stick to classic two-piece suits, and combine them with different shirts, ties, and accessories. If the atmosphere is more liberal, then pay attention to some trend-led tailoring.