Sales and marketing recruitment agencies can be useful when an organization needs to embark on a recruiting process. Companies will always want to fill an open sales and marketing position in their business with the best possible candidate and quickly. Well, it isn't as easy as it sounds. They may need a conventional 23 days of US hiring process to get the space filled, and it tends to be longer when it is a more senior position.
It may become frustrating and more expensive when the hiring process stretches out since it needs to fill the space with the best possible fit. A sales and marketing agency is an excellent solution to this problem. People tend to wonder why it is worth it since there is an additional expense.
There are several ways the sales and marketing recruiting agency can improve the hiring process's longevity and success. Some of them are saving money with turnover reduction and taking extra stress off of businesses' plates.
Glean Powerful Insight Into Industry Trends
With their several years of combined experience, a sales and marketing recruitment agency understands the game and how they will position a company against their competition. The company's headhunter has recent experience getting the exact level and answers any questions the business might want to ask about the job market, whether they are hiring entry-level sales associates, sales managers, sales directors, or sales executives. An exceptional sales recruiter will utilize market knowledge to their advantage while informing the company on the trends, including eye-opening discussions on the modern workforce benefits employees expect from their employers and invaluable insight into salary ranges.
Top-to-Bottom Improved Process
Companies are prone to make many crucial mistakes when they consider putting up job posts on their own. It might be that they fill the job description with industry-specific jargon that could drive away eligible candidates from other business sectors, or they don't have an eye-catching job title that will influence the correct candidate. With sales and marketing recruiters, companies can rely on them because they know every hiring process. Since it is what they do every day, their recruitment techniques are full of tried and true methods. Whether carefully planned and structured interview questions, requesting the right screening, or exploring employees through proper titling, they can work to find the best candidates.
Companies can have an internal team, whether a smaller company or a large firm with a Human Resource team. However, this team may not have the time for an ideal and fully-fleshed-out hiring process since it has a lot of responsibility. With a perfect sales and marketing recruiter, companies can expect quality hires and fast turnaround time.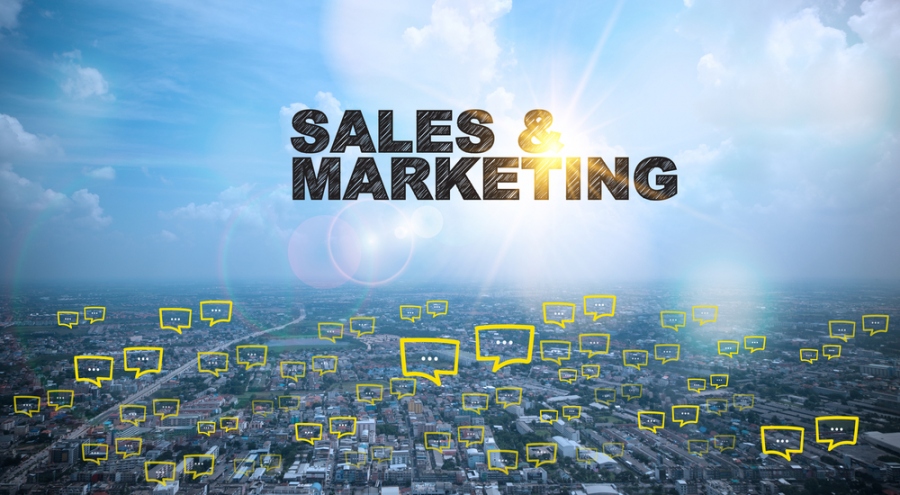 Target a Larger Candidate Pool
Many companies believe that they have a sufficiently wide net by posting on their career pages, social media, or several job boards. These companies may be on the right track if they only target people looking for new jobs or active candidates. However, they may pass by passive candidates who are a crucial set of candidates by posting at places where individuals need to seek employment to see their job posting.
People need to understand that the best salespeople out there have sales jobs already. While elusive, they are highly attractive since they are not hunting for a job actively. And as LinkedIn puts it, the passive category of job seekers is around 85 percent! As such, these people may not look for a job, even though they are interested. The company then has to find them!
Sales and marketing recruitment agencies can use their recruiting firm's network to access the massive pool of passive candidates. With this, the company will enjoy the increased quality of candidates they end up having in their business.
Discover Perfect Candidate for Company Culture
A great sales and marketing recruiter's experience extends to matching up companies with candidates that fit their culture, apart from their screening experience and skills. Employee retention relies heavily on the company's culture. By screening for this from the beginning, companies can decrease turnover among their hires and cut down on unnecessary interviews.
Third-Party Endorsement Benefits
No typical hiring committee will have closer relationships with the candidates than the recruiter, even when working on the company's behalf. Not only that, but the candidates also take to their opinion all the time. Therefore, companies can get the value of selling their candidate on the opportunity when they have their recruiter there with them.