Thirty percent of all online products sold on Amazon gets returned. In 2019, that was $84 billion worth of merchandise. Amazon is not in the business of relisting returned items, so they sell it off at discounted rates. These products are mostly not defective. Only a small percentage of them are, so they can still be resold. This gives rise to a secondary market where your business comes in.
Amazon pallets are returned and refurbished goods that are sold in bulk at a discounted price. Starting a business with Amazon pallets involves online resale, and this can be done with a high degree of efficiency.
Here's how.
Getting a Pallet
A pallet is a package or box of random goods. You—the buyer—are not privy to the contents of the pallet before purchase. This is part of what makes it cheap. This is risky as products purchased could be defective or somewhat unsellable. Luckily, you can circumvent this by going through a liquidation company. These companies buy Amazon return pallets directly from Amazon, taking on the risk. They categorize the products they get from the pallet and sell them to retailers. This way, you can get these discounted products without the involved risk.
Selling the Goods
Once you buy the discounted goods from the liquidator, you can sell them on your website or online store. At this point, the basics of e-commerce apply i.e. marketing, customer service, user experience, and delivery.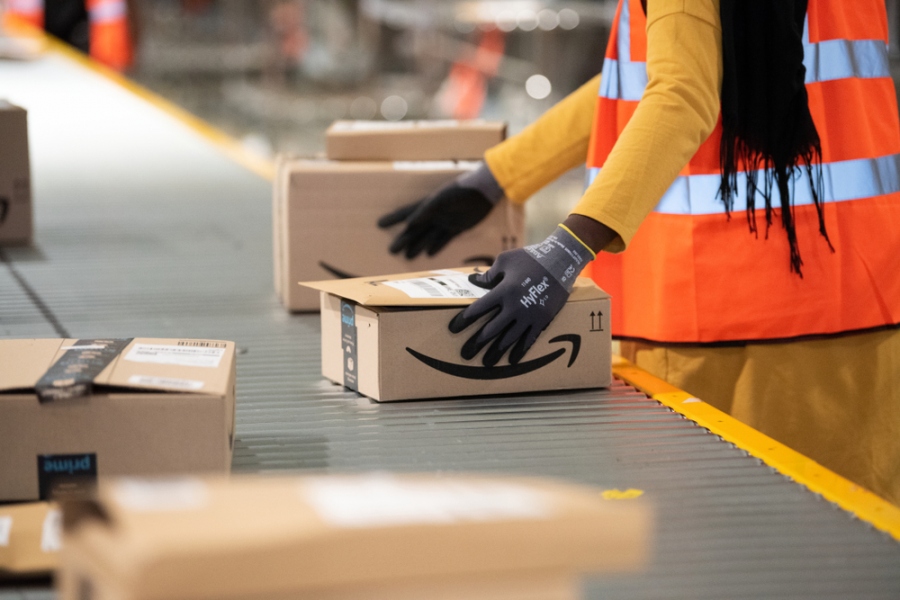 Marketing
The basic forms of online marketing apply to sell your products i.e. SEO (keyword research, competitor research, on-page optimization, indexing, etc), SEM, social media, and even email.
You already have lower prices as one of your offerings, you can also try to sell your customers on value. Maybe throw in free shipping or a deal or promo for new customers.
Customer Service
Customers today demand quick service. E-commerce stores break geographic barriers, and your customer service must do the same. You need a call center fully equipped to handle increasing volumes inbound and outbound calls.
The most flexible choice is leveraging computer telephony integration by implementing a cloud-based call center software that improves efficiency and productivity by facilitating internal economies of scale. This is what we mean:
Your call center should include basic capabilities that allow you to scale up customer experience without a significant increase in cost. You can achieve this by looking out for some important features when deciding on a customer service call center software.
Your call center should have IVR technology, i.e. interactive voice response. This is a technology that leverages artificial intelligence to recognize human speech and respond. IVR provides a level of automation that can cut the number of employees or hours you'd otherwise spend answering incoming calls.
Your call center software should also be equipped with call routing capabilities. This enables you automatically route callers to appropriate agents, reducing queues and call waiting time. Another way to reduce queues is to provide other communication options.
Your call center software should be able to integrate with other channels of communication such as social media, live chat, and SMS, creating seamless communication across all channels. Once you integrate your call center with other communication channels it becomes a contact center.
As your customer base grows, you'll require customer relationship management systems (CRMs) like Salesforce to manage customer relations. Your contact center should also support CRM integrations.
Lastly, your contact center should provide real-time analytics that gives insights into customer preferences, workforce management, CRM functionality, and other advanced features.
Customer satisfaction cannot be compromised because satisfied customers always come back.
User Experience
Improving customer experience, besides using call center solutions, involves making your website as easy to navigate as possible. This involves changing its structure, security, speed, and accessibility (making it mobile-friendly).
Delivery
Ensure important delivery information like shipping cost and delivery time is always available.