Link Building is an off-page SEO technique. Link building is the process of creating backlinks from external websites to your business website. The main reason to build referral websites for yourself is that it would help to get more targeted traffic from external websites. If your website is linked with more number of high authority domains, it will increase the chance of getting ranked on search engines. This is because backlink is the most important ranking factor according to search engines, and if you have a good number of backlinks, search engines find your site more relevant and more useful.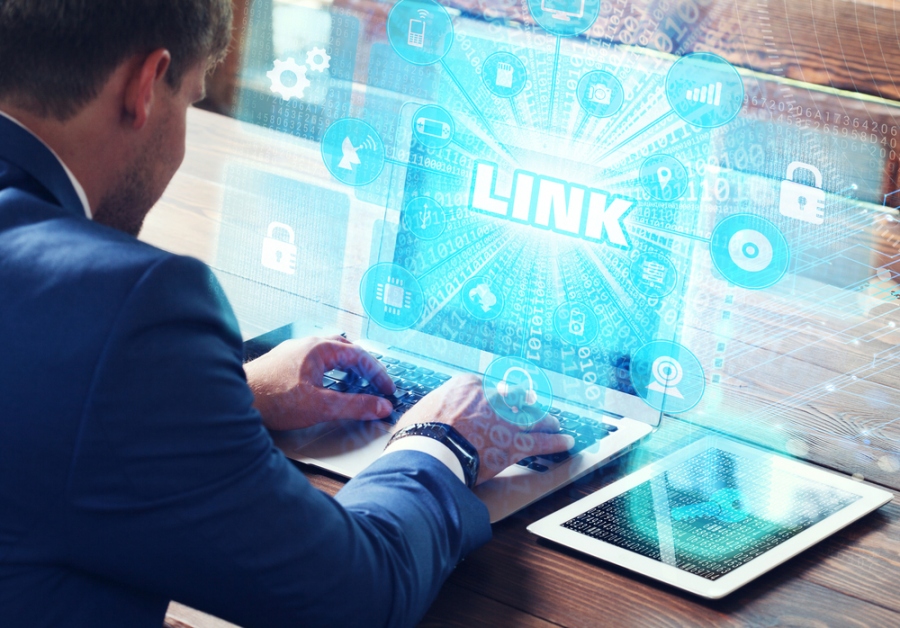 Link building isn't the latest marketing strategy. It may seem like a strategy of the past. However, it is still the most useful strategy for small businesses with an online presence. Some of the important reason why small business needs to adopt link building strategies are:
Link Building helps small businesses to increase their brand awareness amongst the people. If you are linked with a website whose traffic is relevant to your desired target audience, will give your brand a good exposure.
If you are a small business and want to get more traffic then link building is the most effective technique. Link Building increases your website traffic in two ways. First, if you have more relevant external backlinks to your websites, you will rank higher in search engines, and the chance of getting clicked by the target audience increases. Secondly, when a targeted audience is browsing a website and finds your website link on it, it creates a new channel of getting traffic to your website.
Link building helps small businesses to become more visible in their targeted audience. It helps in building trust and reputation of your business in a market that increases your business and retains traffic to your website.
To get a link back to your website from an external website you need to communicate with them. This will increase the bond with the third parties sites. You need to build a good relationship with the website that gives you a backlink, since it will help you to grow your business
If you are looking to adopt any link building strategies, then you have to understand that you can not create backlinks instantly. Link building is a gradual process. The quality and authority of the website on which you build links, play a very important role in your ranking on search engines. Now, we will talk about the most effective link building strategies that will work for small businesses in 2020.
Competitor analysis
Analyzing competitor websites is one of the great strategies to start your link building process. Everybody wants to stay on top of their industry. Google continuously changes their algorithms but one principle always works for search engines that links should be natural, not self-promotional. Competitor analysis helps you to find the major source of backlinks to your competitor. If your competitor is ranking top on search engines then you can also follow their strategies with improvisation to rank higher.
To check your competitor's backlinks first you have to identify your main competitors. You can easily identify your competitor through search engines on different keywords or you can use a site analysis tool like Ahrefs. In the next step, you have to analyze their backlinks. For this site analysis tool is required. After knowing the site from which your competitors are getting backlinks, half of your task is completed there. Now you have to reach out to them and earn links.
Guest Blogging
Guest blogging is one best link building strategy small businesses can invest in. Guest blogging (guest post) is a content marketing technique in which someone writes a content and publishes it on another blogging website. Generally, guest bloggers write content in their niche to attract traffic back to their site. If you want to spread your brand awareness and to get the trust of your target audience then contributing content to other blogs related to your niche is the most effective strategy. Some important benefits of guest blogging is that you can get instant exposure to targeted audiences, improve your domain authority, expand personal network, grow brand awareness, and generate qualified leads.
Read More: HOW TO MAKE YOUR SMALL BUSINESS MORE SUCCESSFUL
Experts Opinion
You can become a source for other bloggers and news sites by giving your expert opinion on different topics or questions. Every time you share an opinion with another publisher, you will earn a backlink. This strategy is very effective because if you want to rank top on search engines, you need to link with high authority news sites or blogs. But it is not the only benefit of this tactic, you will become a trusted source, increase brand awareness, and referral traffic by submitting your opinion.
You can easily start with HARO(Help A Reporter Out), it is a free service that connects experts to bloggers or publishers who are looking for contributors. Once you subscribe to HARO, you will daily receive emails with queries related to your industries. You can choose one and reply with your opinion. Note that if you are the first one to respond then, you have a high chance to get published.
Broken Link building
Broken link building is a white hat SEO tactic that can be easily adopted by most of the small businesses. It is a more effective, scalable, and content-focused link building strategy. These tactics involve finding websites that have broken outbound links, recreating broken content, reaching out to that website, and suggesting them to replace the link from one of your pages. But your page has to be a valuable source on a topic to which they were previously linked with, so it is more easy and relevant for a website to replace a link with yours. It also helps webmasters to fix the error by replacing broken links and increased user experience.
Resource page link building
Resource page link building is one of the most popular link building strategies. It is a tactic of getting backlinks from web pages that have curated a list of links to external useful resources. Some high authority websites such as Search Engine Journal include useful resource links at the end of articles or inside a 'Read more' section. Search engines consider those links more valuable than links in other sections of the article. To increase your SEO performance, you should try the Resource page link building strategy.
To get resource backlinks first, you should find websites that contain articles related to your content and already have a 'Read more' section. For example, you have content related to link building strategies. Then you have to find some SEO(off-page SEO) related articles that are easily found through search engines by searching queries like "Off-page SEO trends inurl:blog intext:read more". After this, you will send a pitch to the author mentioning how your content can add more value to their article.
Reclaim Links
Sometimes authors mention your brand name or your product in his blog but haven't included a link back to your site. Then you can send a note to the author, asking for proper backlinks. Reclaiming links is the quickest and easiest strategy to earn high-quality backlinks. You only need to be alert about who is referring to your brand name in his post. You can easily check this by using tools like Ahrefs content explorer. You can get the full insight of websites through Ahrefs like Domain authority, page authority, Traffic, Keywords, and many more. This will help you to shortlist the website so that you can build quality backlinks.
Conclusion
Adopting the Link Building strategy is crucial for every business organization. This required good knowledge of Google algorithms and regulation. If you are not following search console guidelines while building backlinks, then you will be penalized by google. As a result, your previous ranking pages can be push-down on SERP. So, it's necessary to choose an ethical link building strategies that can improve value amongst the reader. Implement these six link building strategies for your business in 2020 to spread your brand awareness and to improve ranking.
Author Bio-
Piyush Jain is the founder and CEO of Simpalm, a Startup app development company in the USA. Piyush founded Simpalm in 2009 and has grown it to be a leading mobile and web development company in the DMV area. With a Ph.D. from Johns Hopkins and a strong background in technology and entrepreneurship, he understands how to solve problems using technology. Under his leadership, Simpalm has delivered 300+ mobile apps and web solutions to clients in startups, enterprises and the federal sector.