Many teenagers join the military as soon as they finish high schools. While in military, they think about what they are going to do when they are done serving. If you want to improve your chances of getting a well-paid job, you should consider earning a degree when you are on duty.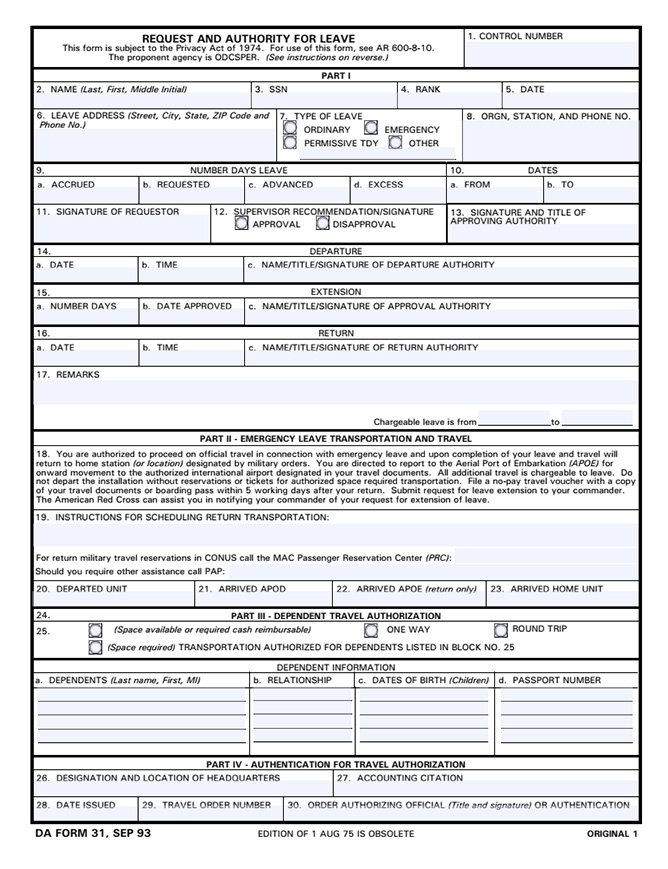 The Degree Program Must Have a Flexible Schedule
Since military requires a high level of commitment, you must find a degree program that offers flexible schedule. For example, you may want to consider taking distance education classes or you can join a course that require you to travel to the on-site campus when you are sitting for an exam.
With an online degree course, you only need to have a laptop and internet connection to earn your degree. As long as you are disciplined, you will be able to benefit from online program. In fact online program requires student to be even more hardworking compared to traditional courses.
Fill in a DA-31 Form to Request for a Leave
If you need to travel to complete your degree course, you will have to fill in and submit a DA 31 form. Before filling in the form, you should tell with your commander about it by using a formal protocol. In the formal protocal, you must walk to your commander at parade rest and mention you want to request for a leave and the reason. You will have to repeat the entire process to the squad leader if your request has been approved by the commander. It can take a few days for the squad leader to give you a decision on whether he approve your request.
If he approve your request, you must fill in a DA 31 form. The eaiest way to do this is to download a fillable DA 31 form. The form can be found in a PDF editor like Movavi PDF Editor. You can ask someone who is experienced to guide you if you don't know how to how to fill out DA 31.
You can immediately type into the blank fields to fill in the form. When you want to save the form, just press the Save button on top. To validate a DA 31 form, you need to get the signature from your supervisor or commander. After you finish filling the form, you can press the print button to print out the form. The DA-31 form must be submitted 29 days before you take the leave.
Choose a Military Friendly School
It will be to your interest to join a military friendly school because they will provide military assistance for students thare are on active dity. Alternatively, you can also seek financial aid from Tuition Assistance (TA) offered by your military branch. TA is ideal for military members serving in all 5 branches. Using TA to pay your tuition will not cause you to sacrifice your GI benefits. The military branch of the student that falls under DOD can pay up to 100%.
Earn Promotion Points
Joining a course when you are on active duty allows you to earn points that can help you to get promoted in military. Every military branch will recognize points earned from taking civilian education courses when deciding whether to give a promotion. There are 100 points to earn by taking courses that cost one point per credit hour. The more points you have, the higher you can climb in your military career.
Conclusion
In conclusion, the military has always been putting emphasis on education. Those who serve on active duty in military don't have to wait until they are discharge to take a course. You should make use of your time on activity duty to finish your higher education so that you can start entering into a civilian workforce as soon as you are discharged.