BPM Systems for Business Process Management: An Overview
BPM system is a tool for modeling and managing of business processes of the enterprise. BPM system allows you to automate all business processes of the company, including administrative and dynamic ones.This Sales Management Software solution presents processes in the form of diagrams and flowcharts, which allows even ordinary business users to quickly understand the the business logic and processes.
The exponential growth of the trend of digital transformation led to a drastic change in the management methods of the enterprise, the objects of which became part of a single information space. Automation of business processes has become an indispensable condition for companies focused on stable growth and development. Digital transformation is, first of all, process transformation: for businesses it can become a source of new opportunities that allow you to go beyond the habitual use of information technology and get additional competitive advantages due to better organization of work.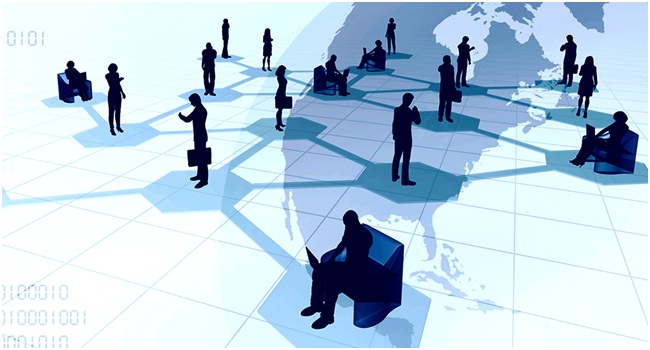 Best Business and Sales Management Software
We compiled a list of 4 progressive BPM systems, whose manufacturers took into account the latest trends and expanded the functionality by adding the ability to model and manage not only structured processes, but also adaptive ones.
Bpm'online
At the core of bpm'online sales management software is the progressive world standard for business process modeling – BPMN 2.0 notation.The system allows you to analyze the implementation of all business processes of the enterprise: sighting of documents, implementation of instructions, organization of joint work on projects. The bpm'online platform provides a set of tools for managing business processes, including their design, implementation and monitoring. The system allows you to manage dynamic processes. With DCM (Dynamic Case Management) technology, you can automate even unstructured processes.
To simulate business processes in bpm'online, two tools are available: the business process designer, which is designed to create complex branched processes with various elements, including those performed automatically by the system; and the business process wizard for modeling simple processes using standard elements that are manually started by the user.
Nintex
Nintex is a perfect BPM solution for both small and large businesses. The software focuses on work automation for more efficient team collaboration, as well as features business insights, document management, and IT service management. It allows you to link team members, units, and departments, to fill in the communication gaps across the organization. It is compatible with popular and standard business apps and integrates well with social media and instant messaging apps.
Oracle BPM
Oracle BPM is considered to be one of the most complete BPM solutions. The system is best suited for large corporations with complex BPM scenarios.The system is famous for its out-of-the-box modeling and optimization tools, comprehensive dashboards, robust task and case management features, as well as system integration. Some of its best features are: process simulation and analysis, business rules, and business architecture reports.
http://www.oracle.com/us/technologies/bpm/suite/overview/index.html
TIBCO BPM
The next popular solution is TIBCO BPM, which aligns your sales, marketing, and service scenarios. The software helps your processes to adapt to the digital system. The real-time data analytics allows you to make timely decisions and perform smarter actions, as well as deliver more precise answers to suppliers and clients.
Intelligent work and resource management features allow you to see the overall progress. The business reporting feature is helpful in planning the strategies and tactics of your organization.