You need to consider:
• PR.
• Events.
• Digital channels.
• Video promotion.
Taking on the PR work yourself could easily lead to promotion imbalance, wasted time and investment, overselling or approaches to the incorrect markets.
If you needed an operation you wouldn't do this yourself, you'd trust a medically trained specialist. The most effective way to promote your niche food product is to deliver the task in to the hands of food marketing specialists. The health of your product and its vitality in the marketplace should be trusted to qualified and experienced food marketing consultants. You don't want it to flatline.
They have marketing knowledge, experience and innovative concepts so that when you take your product to market or seek renewed interest for it, and your brand name, each is promoted in the most productive and rewarding ways. Established, proven and reputable experts learn about your enterprise, inform themselves about your products and use unique selling points.
Your niche food product is special and this will be effectively communicated.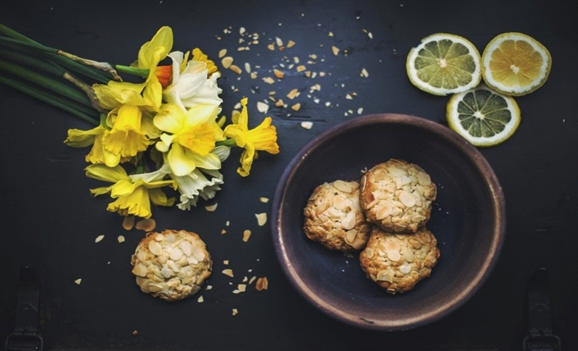 Consultants don't make errors which, no matter how well intentioned, marketing novices and fledgling entrepreneurs can fall prey to. If your energies are normally expended in the food development and production areas how will you find the time and accrue the knowledge of experts?
Food marketing agencies including Ceres PR who handle the PR for brands including Doves Farm, Whole Grain Goodness and Mary Berry's Foods have dedicated consultants who work proactively and efficiently to ensure that your food product attracts great interest from industry specialists and consumers. The tailored approaches from food marketing specialists convert the attention and intrigue in to tangible sales and reviews.
Food marketing agency consultants seek to promote new and existing niche food products via the plethora of media that today's digital world offers and events are a perfect way to interact in person with potential consumers. A personable chat or presentation about your brand and product at a food festival or show makes you stand out from competitors.
Blog posts from food industry writers, articles in the press and online, print, audio and visual media elevate your product in the minds of consumers and businesses. This can be a subliminal process; food marketing agency professionals appreciate that the hard sell approach can be counterproductive.
Look for a food marketing agency that works alongside nutritionists, dieticians and home economists as much as the photographic and style experts, producers and directors, for a complete and positive experience.
• Media directed towards consumers and B2B.
• Website.
• Videos.
• Infographics.
• Creative content which can be shared.
• Outreach via digital channels e.g. social media platforms.
• Events – From location selection to stand creation and recipe demonstrations, every step is managed by a digital marketing agency proficiently.
More than ever, online is the driving force for information gathering and purchases so videos which entertain as they inform and feature calls to action are invaluable.
Engage your viewers, online content readers and food industry professionals with a consummate campaign. You deserve the best for your niche food product.