The self-realisation that you are meant to do greater things in life brings you face-to-face with your inner struggles. You find yourself struggling with the dilemma to choose between staying in your present career or being an entrepreneur.
The signs of such inner struggle, generally start to show up the day when:
You dread getting up in the morning for your daily job
You start looking for a better purpose behind what you are doing, rather than just being focused at work
Your thoughts wander and you picture better ways of spending your day time, at least some of it
You become aware that you can use your skills and expertise, without being controlled by someone else, on what you should or should not do.
In simple words, you see yourself being your own boss.
Being stuck in a job where you are not happy and doing monotonous work, is not good for your health and wellbeing. But, many still stay in it, because they're not certain if they're prepared to let go of the familiarity and safety that routine brings.
When you're considering initiating an entrepreneurial journey of your own, you must ask yourself and ensure that you have what is takes to become an entrepreneur. It is imperative to find the answers beforehand, so that you do not regret your decision later and also find yourself in a good position to overcome the hurdles that may come your way. The answer to this question is not as simple as it seems. As a matter of fact, it's one of those questions that can lead to many more questions.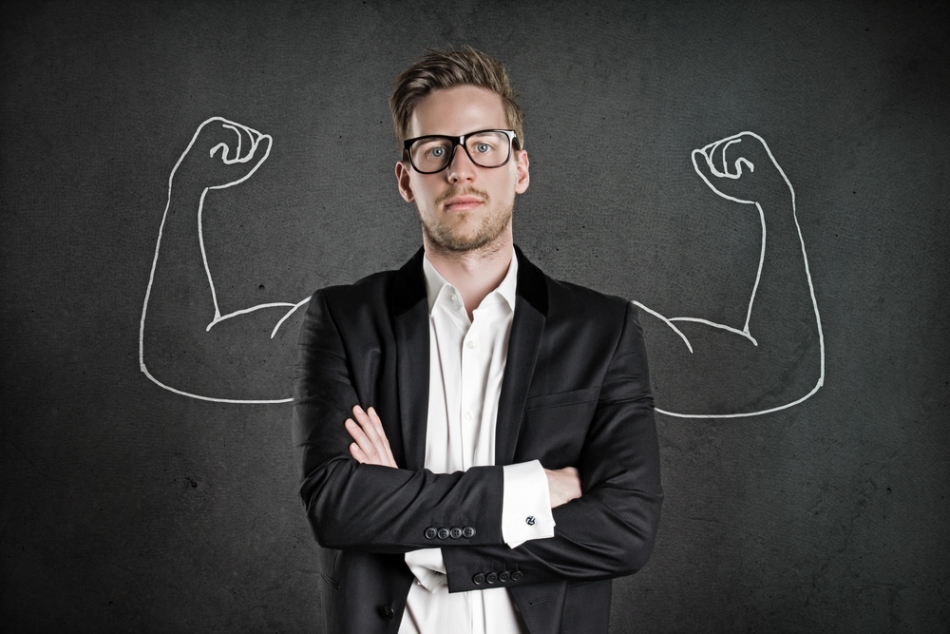 Are You Meant To Be An Entrepreneur?
If you don't have any experience of being into the business ownership world before, it is certain that there will be a few things about yourself that will be revealed to you, only after you enter the start-up arena. Strengths you thought you had, didn't have, ideas you never thought could be produced or executed by you, or issues that you never imagined you would have the ability to solve.
However, as an entrepreneur myself, I believe, if you're destined to be something greater or do bigger things, a deeper insight in your soul will help  you go in the right direction.
Once you make up your mind to be an entrepreneur, you will be required to ask yourself some important questions, to ascertain if you are destined to be one:
Are You Ready To Take Risks?
Let's be real here. Each and every business endeavour has a certain risk element involved with it. But something that separates the entrepreneurs from the res is that entrepreneurs are ready to take risks and are not faint-hearted.
Entrepreneurs examine, study, and evaluate the potential risks involved and then move forward. At the same time, they do not panic at any potential failure and overcome it smartly.
Many of my entrepreneur friends admit that there are some genuine business worries that must be encountered, but they move ahead regardless of the concerns and you should have a similar ability to take on the risks head on.
Are You Dedicated To Serve And Lead?
Successful entrepreneurs don't operate under a false understanding of freedom. Generally, most of the decisions are taken by entrepreneurs, such as choosing their ideal clients, hours of a week that they will be dedicating to their business and its growth, etc.
But, the type of freedom most entrepreneurs enjoy, doesn't only reflect their decision-making abilities. The truth is, once you are in a business where you are required to serve the people, your clients will also have certain control over how you can successfully and effectively cater to their demands.
Entrepreneurs completely grasp the call to service, and leadership, and the two notions are one and the same.
Do You Have A Skill Set People Would Pay For?
True entrepreneurs have a strong liking for identifying needs and working out ways to meet them. These needs can be in the form of a service or a product. So, you must question if you have a skill set, talent or expertise in something that you can capitalise on.
It is quite obvious that you can outsource or delegate, but it all begins with your ability to pull all the required resources together, to bring your idea to life. You can't rely on others to do this for you. So, you should have it in you to take the responsibility and ensure that you have something tangible in place to offer to your target audience.
Do You Find the Idea of Transforming People's Lives Exciting?
The desire to make yours and your client's lives better, should be at the heart of entrepreneurship. For instance, you may ask, "How can my hand-crocheted bags possibly make lives better?"
 What you need to realise is that a customer who buys your bag will do so to meet their particular requirement. It may be a need to stand out, offer a functional place to store their belongings, to add the perfect accessory they have been looking for, etc.
Whatever need your service or product fills, be it significant or superficial, realise that, to a certain degree, you are bringing about a transformation in people's lives.
Are You A Divergent Thinker?
True entrepreneurs are relentlessly willing to learn, grow, and adapt themselves, and their business, to the changing world. They are always curious and keep on innovating. The never-ending desire to use improved systems or to introduce cutting edge products, resulting in an enhanced quality of life for your clients, is a mark of a potentially successful entrepreneur.
Do You Have The Required Funds?
Having the funds in place to launch your start up is important, as you need to ensure that you do not face any financial problems in the initial years. Almost 80% of new start ups go out of business in their initial years (1-3 to be exact) due to the instability in their finances. So, before you take the plunge into the market, make sure that you have enough funds to provide you with some cushion. Plan how you are going to fund your entrepreneurial venture, and have emergency funds in place to tackle cash-flow issues. You can go for alternate finance products such as cash flow finance, invoice finance, etc., if you are falling short on the required funds, anywhere in your entrepreneurial journey.
If you answered, "yes" to all of the questions asked above, then congratulations! You have, without a doubt, all that is required to be an entrepreneur. Follow the essential steps toward starting a business, and live your dream of being a successful and full-fledged entrepreneur.